Champions of Rome
Published by: Andrew Freeman

Contents: Online | How to play | Bonuses | Mobile | Jackpot | Video | Conclusion
Yggdrasil is a popular online gambling game developer that provides a great variety of games. Champions of Rome is one of its amazing slot games that takes you into the gladiator arena of ancient Rome. This game launched on 21 February 2019. It comes with 5 reels, 3 rows, and 20 pay lines. It's a visually stunning representation of the glory.
The game is about getting extra wilds on the screen as swords, tridents, and maces fly through the air giving you smashing wins. This article will find a detailed review of this game, including its feature, bonuses, how to play guide, and much more. This review will help you understand the Champions of Rome slot machines to enhance your performance and increase the chances of getting more wins. If you want to know more about this game, then explore this page.
Champions of Rome slot machine online

How to play
You might find this game difficult to play if you are unfamiliar with its theme, but don't worry. We are here to help you out. In this section, we are going to share a complete guide to play this game.
There are 20 pay lines in Yggdrasil's Champion of Rome online slot machine. Players can wager between 10 coins to 100 coins per spin, making this game accessible for both new and experienced gamblers. First of all, you need to select the bet amount. Once you have selected it, then simply press the spin button. You can implement different slot strategies to enhance your game.
The demo version of the Champions of Rome is also available. Through the free version of the slot machine, you can test all its features for free. We would highly recommend you go for the demo version of the game first before starting playing for real money.
You can trigger different bonus features of the game by landing the winning combinations. We have shared all details about the bonus features of the Champions of Rome game in the coming section. Don't miss that section!
Bonus features
In this section, we will discuss the bonus features of the Champions of Rome slot machine that will help you enhance your winnings and your bank record. Following are the bonus features of the Champions of the Rome slot machine.
Gladiator feature

The gladiator feature is a nice way of compensating you for only landing two scatter symbols, thus lacking one for the free spin feature to be activated.
When you land two scatters, one of the following weapons is thrown up at the reels; you are awarded four wilds. Following are the three weapons that help you to get the 4 wilds:
The sword: gives you a 2×1 and 1×2 on the reels(red gladiator);
The trident: gives you four random wilds on the reels (blue gladiator);
The mace: gives you a 2×2 wild on the reels (green gladiator).
Free spins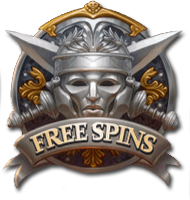 To activate the free spins feature, you have to land at least 3 scatter symbols. Depending upon how many scatters you landed, you can win up to 600x your stake. If you wish, you can buy this feature, but it will cost you 50x your stake.
Like many free online pokies in our list, Champions of Rome pokie has two different free spin modes, you will be benefited from a randomly chosen gladiator symbol that replaces all high-status symbols. Your weapons can be used only once for each free spin. You can get extra spins with the help of the beast symbol. Whenever this symbol appears, you can get more extra spins. Following are the two free spin modes of this game:
The training mode: You get 8 free spins in this mode, and the reels will spin automatically until you eliminate this mode.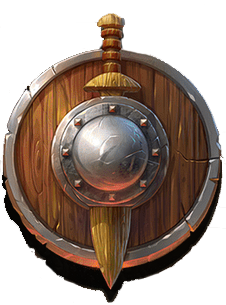 Deathmatch mode: If you choose this mode, you can get extra freedom and flexibility. You have to choose from the following free spin feature: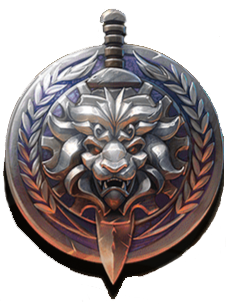 7 free spins with 2x multiplier;
6 free spins with a 3x multiplier;
5 free spins with 4x multiplier.
It is called a deathmatch because, in this mode, you have to win at least 450 points; otherwise, you will lose everything.
Casino List
Champions of Rome mobile version
Champions of Rome slot machine also comes in mobile version. It is platform-independent, which means you can access it through any operating system like Windows, IOS, and Android. Ensure you have a stable internet connection and an updated browser; otherwise, the game will not work perfectly. A specific app for the game is not developed yet, so you can only access it online through your browser.
Jackpot
While there is no progressive jackpot to be won here, you can still take home a pretty decent max win 4800 times your stake. By filling the reels with a red gladiator, you can win up to 1200x your stake. You can get 4800x of your stake by doing this in free spin mode with a 4x multiplier.
Pros
Max win potential 4800x of your stake.
Great graphics and authenticity.
Deathmatch free spin with up to 4x multiplier.
Cons
The base game can be a bit boring.
Champions of Rome video review
Conclusion
After going through the whole review of the Champions of Rome, it wouldn't be wrong to say that this game is one of the best products of the Yggdrasil gaming. It provides the user with amazing bonus features through which they can win many prizes. The game has an attractive RTP rate of 96.4%. Moreover, it has eye-catching symbols and graphics.
The game is also available in a smartphone version, so you can enjoy it anywhere, anytime you want. Investing in a game without understanding it will results in the loss of cash, so there is a demo version to practice the game for free. Overall, champions of Rome is one of the best options for slot machines lovers, and we would highly recommend it.