Online gambling in Poland

Four types of gambling operate legally in Poland, one of which belongs to the state monopoly. The land-based and online gambling market in Poland is regulated by the law on gambling, which was adopted in November 2009. Its rules set strict rules and standards for gambling operators.
In 2016, the Polish Parliament adopted amendments to the profile law about unlicensed casino brands on the market. The norms came into force in April 2017.
Let's talk about the Office of the Ministry of Finance that started a register of unlicensed sites based on the blacklist principle. That means that you are not allow to launch illegal sites targeted at Polish users.
Best online casinos in Poland
Amount of promotions
Live Chat
Players account without activities for 45 days will be closed
Few payment systems
Types of gambling are allowed in Poland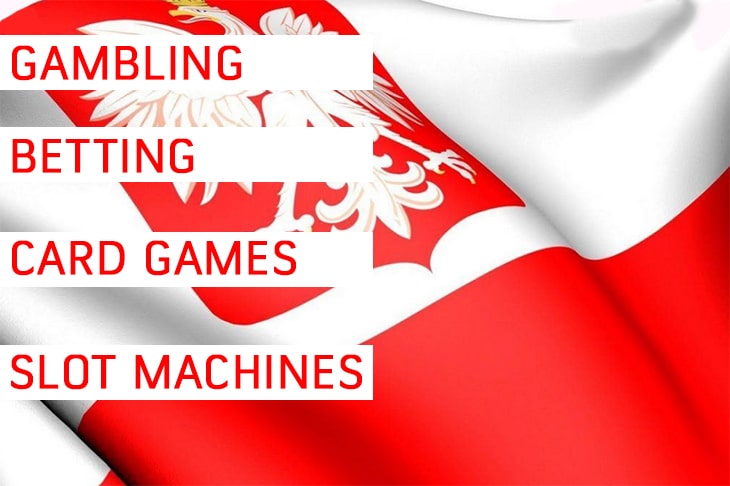 Before the amendment of the profile law, the only legal type of online gambling was sports betting. However, since 2017, the state-owned company Totalizator Sportowy has begun to offer some entertainment in the online casino format. The Treasury of Poland manages the legal entity.
Four types of gambling that are legal in Poland:
Gambling. These include number games, cylinder games (roulette, etc.), dice games, cash bingo, bingo, TV, cash, and draws lotteries with natural prizes, advertising lotteries and premium lotteries.
Betting. Includes sweepstakes system and bookmaker's offices.
Card games. Only three types: blackjack, poker, and baccarat.
Slot machines. You can play free in one of our slot machines with the best odds.
Each type of game corresponds to a separate type of license.
Poker can only be played in land-based casinos with a license as part of tournaments.
Nowadays, casinos without a Polish license can legally hold online tournaments for locals. The maximum winnings in such tournaments cannot exceed $500. We should add that the land-based sector includes casinos, bingo parlors, and retail outlets for sports betting.
Casinos in Poland
The gambling law limits the number of legal land-based casinos. One casino is allowed in each municipality with a population of up to 250,000. If you like to play bingo for money, it is allowed to open one hall for every 100 thousand inhabitants.
Cities with licensed casinos:
Marriott Hotel & Casino Warsaw (Warsaw).
Casinos Poland (Poznan).
The Hotel Plock & Casino (Płock).
Casinos Poland (Wroclaw).
Hotel Grand Sopot (Sopot).
Neptune Orbis Hotel and Casino (Szczecin).
Casino Poland (Gdynia).
Hotel Dwor Kosciuszko (Krakow).
Hilton Hotel (Warsaw).
You must know that gambling advertising in Poland is prohibited and strictly regulated by law.
The regulatory framework states that it is forbidden to advertise and promote casino games, card games, betting, and slot machine services in the following forms:
direct advertising of gambling services;
display of brands and other distinctive signs of game providers;
displaying any information about where such games are and how to participate in them;
advertising of any services that use a likeness or image similar to that of the gambling games or their providers;
public presentations of gambling games;
handing out gambling-related items, and products;
the giving or selling of gambling chips or tickets in public places;
any form of public encouragement to participate in gambling or betting, persuading people of its benefits, or encouraging people to enter a casino or betting outlet.
Online casinos in Poland

Online gambling is legalized in Poland and is subject to a state monopoly: betting and lottery with special offers. The only legal online gambling provider is the betting company Totalizator Sportowy.
As mentioned above, the jurisdiction has a blacklist of platforms and providers that violate such a monopoly. The result of it is if a certain site gets blocked, the hosting must put a message on the main page that the site operates in Poland without a license and is currently under sanctions by the Ministry of Finance.
The offender has the right to appeal within 30 days of being included in the register. If not, the regulator may not notify the casino about the sanctions, and most entities will be unaware that they appear on the blacklist of providers.
If online casinos and telecommunication service providers are not cooperating, the fine is up to 58 thousand euros. At the end of 2020, there were 12,194 blocked domains in the registry.
According to statistics, casinos remain popular in Poland:
Slotocash casino
Joy casino
Loki casino
Desert night casino
Bookmaker's offices in Poland
Along with the Totalizator, Sportowy law regulates the activities of private bookmakers. Any company can get a license to place sports betting on their website.
After the 2017 amendments, 14 brands received a bookmaker's license. Nevertheless, Unibet, bet365 and William Hill left the market. Some stopped activities on their initiative. Among the three biggest bookmaker brands in Poland in 2021 are STS Sportsbook, forBET and Totolotek. The turnover tax for such bookmakers is 12%.
FAQ
Is gambling legal in Poland?
The answer is yes. In Poland works a commission that issues licenses for gambling. Besides, the legal age to play is 18, except for lotteries.
Is sports gambling legal in Poland?
Sports gambling is legal in Poland. According to the law, the bookmaker has to buy the license. With the license, a bookmaker can offer to make bets on its website.
Conclusion
The high tax burden and strict regulation in the betting sector stimulate the growth of the grey sports betting sector. The above is confirmed by the data of the Supreme Audit Office of Poland (NIK), according to which, in 2019, 51% of the gambling market in the country were exactly offshore bookmakers, which the regulator has not been able to influence for two years. The agency has not yet published new data.
Thanks to the laws, the state gambling company's revenues increased by 96.7% in 2020, and unlicensed casino revenues declined 25.8 per cent over the same period.
In 2020, the gambling trade organization, Polska Izba Gospodarcza Branży Rozrywkowej i Bukmacherskiej (PIGBRiB), asked the Ministry of Finance to reduce the tax burden on bookmakers to 10%. The Polish government ignored the appeal of business, which could lead to an even greater market withdrawal into the shadows.